Jerry Johnson, Director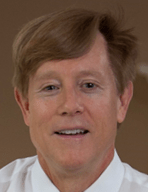 Jerry has built a veteran marketing consulting firm that consistently produces innovative approaches that yield solid results.  Stories of remarkable client success have been featured on National Public Radio's All Things Considered, KOMO TV in Seattle, numerous Puget Sound area radio talk shows, The New York Times, Advertising Age, Adweek, Direct, Puget Sound Business Journal, and Media, Inc.
Jerry has a particular distinction for translating consumer insights into big wins in the marketplace.  His work for HP led to the "Mentor" campaign, which lifted oscilloscope sales 7%, for SquareSoft video games led to the "VideoBrat" campaign, which increased sales 12%, and for Group Health Cooperative led to the "Seeker" campaign, which boosted sales 18% and won the Kaiser Permanente Best Practices Award.
Jerry is a frequent speaker, lecturer, and radio talk show guest on marketing and brand development topics.  He received his B.A. in Government from Harvard University. 
Nestor Olivier, Director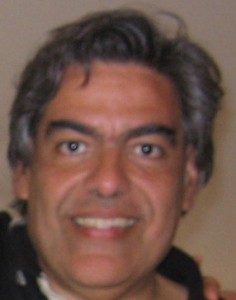 Nestor Olivier is a senior operating and financial executive with advisory and operational experience in a broad range of industries with a recent focus (2008 to present) on data analytics and healthcare.
Mr. Olivier's range of skills includes quantitative data analysis, corporate financial management and reporting, merger and acquisitions, strategic planning and corporate finance.
He is a member of the Harvard College Class of 1979 and a 1983 graduate of the Harvard Business School with a concentration in Finance and Operations Management.
Ari Hollander, Director

Ari worked with Howard Rose and Dr. Kimberley Osberg at the Human Interface Technology Lab at the University of Washington on research projects including some of the earliest VR therapy applications and did consulting and educational VR projects for clients including Boeing, Microsoft, Edmark, Hewlett-Packard, and Disney.
Ari took a brief detour during the Dot Com Era to work on two start-ups, one in 3D eCommerce and the other in dramatic, story-focused massively multi-player online game technology. After a subsequent stint involving the Unreal Engine and art tools design in the Microsoft Game Studios, he decided to get back into virtual reality and build his first Post-traumatic Stress Disorder therapy application, for suicide bomb attack victims (instead of building computer games that allowed people to pretend they were terrorists).
Howard Rose, Director

Howard's strong suit is transforming complex problems and content into stories and experiences that are engaging and effective for the end users. In doing so, Howard draws on his diverse background in instructional design, psychology and his past incarnations as a videographer and musician.
Howard got hooked on VR and real-time interactive computers as a graduate student and researcher at the Human Interface Technology Lab at the University of Washington. Growing from this realization and his own thesis research exploring virtual environments for teaching Japanese language (Zengo Sayu), Howard began to focus on a mission putting these technologies and approaches to work to recast teaching and learning.
Tell us how we can help you
Cascade Strategies can serve your market research needs from the most straightforward to the most sophisticated project. Don't hesitate to contact us to tell us about your next project, or your overall research needs in general. You can call (425) 677-7430 and ask for Jerry, Nestor, or Ernie. Or send us an email at info@cascadestrategies.com. We'll get back to you quickly!